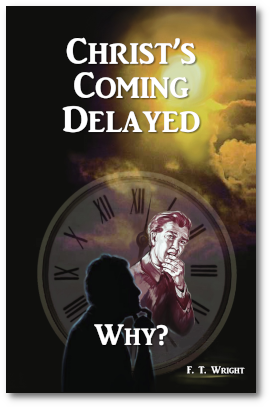 1. Lord, give us revenge on sin and its ways;
Redeem the lost time, restore the lost days;
Oh Father we come now in shame and disgrace,
Not seeking for mansions, but just for a poor servant's place.
2. Your anger we need, a hatred so pure,
That greed and self-love, we will not endure,
But clean ev'ry Achan and self-righteous Cain
Right out of our being, and never to come back again.
3. We want to be free, to have Your calm rest,
We will not let go until we are bless'd;
We hate those addictions, where feelings are king;
We'll break down our idols, oh, set up Your glory within.
4. We'll search in our hearts, now help us, we pray,
Those corners where dust and dirt hide away;
Oh turn Your eyes on them, those eyes like a flame,
And burn all our dross up, we want to bear Your holy name.
5. Oh come Jesus, come, create us anew,
To hate what is wrong, and love what is true.
Then shall we love sinners, but so hate their sin,
Our words will awake them, to seek for Your freedom within.

---
Playback
Instrumental – Sampled Sounds
Congregation – from Germany
Congregation – from Australia
---
Download
MP3 – Congregation (from Germany)
MP3 – Congregation (from Australia)
---
The tune is based on the Jewish religious song, "Nerli, Nerli". The title and theme of the song draw their inspiration from the following texts (among others):
2 Corinthians 7
9 Now I rejoice, not that ye were made sorry, but that ye sorrowed to repentance: for ye were made sorry after a godly manner, that ye might receive damage by us in nothing.
10 For godly sorrow worketh repentance to salvation not to be repented of: but the sorrow of the world worketh death.
11 For behold this selfsame thing, that ye sorrowed after a godly sort, what carefulness it wrought in you, yea, what clearing of yourselves, yea, what indignation, yea, what fear, yea, what vehement desire, yea, what zeal, yea, what revenge! In all things ye have approved yourselves to be clear in this
matter.
Repentance is turning away from sin. It means hating what you once loved. It means turning away with loathing from practices and customs that you once counted to be the main aim and joy of life.
The apostle Paul had such a repentance when he called his Jewish background and training to be "dung" compared to Christ (Philippians 3:4-8). He gladly traded it all for Christ. He never looked back and spoke about the "good things" of the old way, nor was there the least desire to go back to that way.
This kind of repentance is rare in our day. It is common to make a profession of Christianity, and to avoid, if possible, some of the grosser outward sins, but there is no tearing down of the old life, no clear separation from the world and idolatry. Professing Christians eat like the world, dress like the world, listen to worldly music (or music styled after the world's music), watch worldly television, and pursue what the world pursues. If you told them these things were "dung", they would look at you like you were some kind of fanatic or member of a cult.
But without such repentance, there can be no real work of grace in the heart. Indeed, this kind of repentance is itself a work of grace which precedes the rest of salvation. Christ will not share the throne of the heart with Satan. You cannot serve two masters (Matthew 6:24). The fact that we cling, even a little, to the old selfish ways, and make excuses for them, show that we have not let the Spirit work real repentance in us. This song is a plea for real repentance.